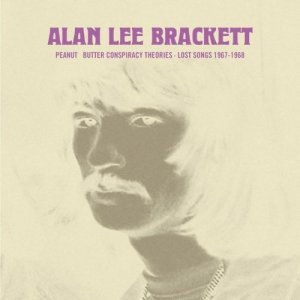 Alan Lee Brackett / Peanut Butter Conspiracy Theories / Lost Songs 1967-1971, features previously unreleased recordings by Peanut Butter Conspiracy's mainman Alan Lee Brackett, mostly written and recorded in 1967, when PBC were at their fame peak. Here, Alan explores a number of different styles, encompassing fuzzed out garage numbers, sunshine pop, folk rock and full blown psychedelia.
Including ahead of its time garage-psychedelic DIY homemade recordings where Alan plays all instruments by himself plus studio cuts. Featuring collaborations with songwriter Knox Henderson of Mouse and the Traps fame. Master tape sound. Insert with detailed liner notes by Gray Newell (Shindig!, Ugly Things), track-by-track comments by Alan Lee Brackett and rare photos. Enjoy this musical journey as Alan progresses on through the '70's with the two additional releases: Alan Lee Brackett / Transitions Post Peanut Butter Conspiracy and Alan Lee Brackett / Reflections Post Peanut Butter Conspiracy.
Please click the link below or the image at left to order.

https://www.amazon.com/dp/B07BKVY1B6/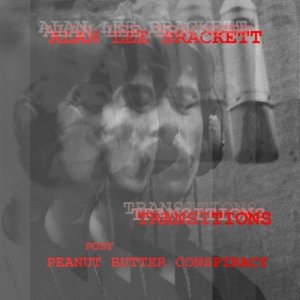 The wide range of diversity in musical experimentation and style are most evidenced in this new previously unreleased collection of recordings from Alan Lee Brackett, founding member of the Peanut Butter Conspiracy. Post PBC and through the 1970's, Alan's unique imagination created songs and recordings in so many genres bridging psychedelic to rock and r & b and beyond.
Once again the majority of the recordings were made in Alan's 6' x 13' garage recording studio with some of the finest young musicians of the time. A teenage Jeff Porcaro on drums on many of these songs is just one example of the young musicians Alan took under wing. Jeff, of course, went on to play with Toto, Steely Dan, and scores of other top recording artists and is considered to be one of the best drummers of all time by his peers. Other great players include Chris Pinnick, guitarist with the group "Chicago", Randy Meisner of the "Eagles" and on and on.
This release includes descriptions of who played on every song and where they were recorded. You can get insight into Alan's experimentation and development musically over a ten year period from the 1960's through the 1970's on this series of three releases. This one goes between two other previously unreleased collections The first is Alan Lee Brackett / Peanut Butter Conspiracy Theories / Lost Songs 1967-1968. Then comes this release, Transitions Post Peanut Butter Conspiracy, which covers perhaps the most interesting and productive period in Alan's musical history. The third collection is Alan Lee Brackett / Reflections / Post Peanut Butter Conspiracy, which has the most polished recordings. All are available at Amazon.com. Check out all three and take the musical trip through the '70's with Alan and his friends. To keep up on all that is happening visit the Facebook group The Peanut Butter Conspiracy ('60's Band) and the PBC website. And be sure to check out Alan's book available also at Amazon.com: Almost Famous / Journey to the Summer of Love.
Please click the link below or the image at left to order.

https://www.amazon.com/dp/B07BN49F5Q/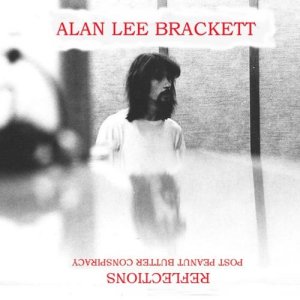 ALAN LEE BRACKETT / REFLECTIONS Post Peanut Butter Conspiracy is a collection of specially selected songs that were not previously released and are perhaps the most refined of this period. Many have more of an R & B flavor and this collection covers subjects ranging from taking care of yourself, falling in and out of love, having a hard time expressing yourself, questionable affairs, and one song "Mr. Evans", written for Alan's manager, Mal Evans (Beatles friend and roadie). Mal never heard the song due to his being untimely shot to death in his bedroom by the Los Angeles SWAT Team right at the time his book was in its final stages for release. At this time, record deals were pending for Alan with Dark Horse (George Harrison's label), Ring Records (Ringo Starrs label), Apple Records, Capricorn Records and others. Alan has said that his greatest compliment on his writing came from George Harrison when he told Alan how he loved "Gotta Write A Song Tonight", the song that starts out this release. Upon Mal's untimely demise, Alan became disenchanted with the music business and spent his energy playing with some of the upcoming young musicians in his garage studio in the Hollywood Hills. As a consequence he formed a group with these young musicians and was rehearsing and recording, and planning to showcase at the Roxy on Sunset Boulevard when Randy Meisner, after exiting the Eagles, asked Alan to produce his first album. It was very easy and natural to use Alan's young players on Randy's lp and it ended up that they became Randy's touring band upon completion of the recording.
And so, the garage and studio recordings of the time were left behind and Alan pursued a new career in film. He worked as a Prop Master and also wrote, performed, and produced music for close to one hundred films and television shows. Along came the love of his life, Betsi Burke, and their identical twin boys, David and Jesse. So, a very full life continued and the recordings sat on the shelf. Over a period of time Alan took them off the shelf and dusted them off so to speak. He transferred the reel to reel tapes to DAT to preserve them initially. Alan has had more time now to get these recordings out and he hopes that you will enjoy them.
Alan's book ALMOST FAMOUS / Journey to the Summer of Love, tells the tale of his musical career culminating with the West Coast psychedelic acid rock group the Peanut Butter Conspiracy ~1970. Post PBC Alan honed his songwriting, singing, engineering, producing and publishing skills and did a great deal of experimentation, as can be heard on other releases ALAN LEE BRACKETT / Peanut Butter Conspiracy Theories – Lost Songs 1967-1968 and ALAN LEE BRACKETT / Transitions / Post Peanut Butter Conspiracy.
Please click the link below or the image at left to order.

https://www.amazon.com/dp/B07BKWDY6B/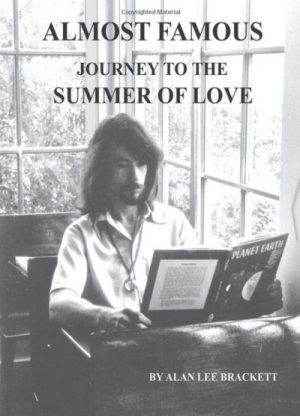 ALMOST FAMOUS – JOURNEY TO THE SUMMER OF LOVE is a '60s memoir like no other. A sharp-eyed, clear-headed, candid chronicle from someone who was right there on the front lines of the revolution, from the first snare crack of '50s rock 'n' roll, through the folk music boom, electric folk-rock innovation, and the earth-shaking tremors of the West Coast psychedelic experience. From his childhood growing up in Santa Barbara during the golden age of post war 1950s America, through to his experiences as a core member of The Peanut Butter Conspiracy, one of the major psychedelic groups to emerge out of the West Coast music scene in the '60s, he has a unique perspective on the heady days that eventually gave birth to the SUMMER OF LOVE and took him on the trip of a lifetime.

Please click the link below or the image at left to order.

https://www.amazon.com/dp/1541382528/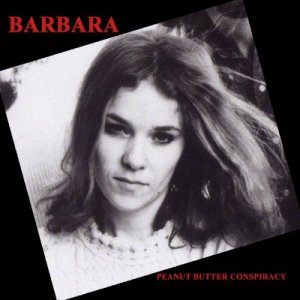 Barbara (Sandy) Robison is at last featured on every song in this Peanut Butter Conspiracy release. The recordings date from 1966 through 1970. Five of them have never been previously released, two are from rare movie soundtracks, and five are hand-picked from previous PBC releases. There has always been consensus from their fans that Barbara possessed the most beautiful voice of the 1960's rock and roll era. This release is for those who have always wanted and now can hear more of her warm, soulful voice.
Please click the link below or the image at left to order.

https://www.amazon.com/dp/B00IMR03R8/